We are proud to introduce you to some of the nicest people you'll ever meet!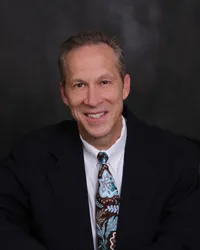 Donald R. Ratliff - Dentist
Born and raised in Johnson City, Dr. Ratliff graduated from ETSU with a degree in Biology. He then attended and received his dental degree from the University of Tennessee in Memphis. He served in the US Navy for 3 years stationed at Camp Lejeune, NC. With the Marines he served in Northern Iraq after Desert Storm. Also in North Carolina he met his future wife Libby. Thinking of finding a place to put down roots brought him back home to Johnson City and in 1994 he started a dental practice on Sunset Drive. Outgrowing the original location in 2001, Dr. Ratliff moved down the street to 1303 Sunset Drive, #1 providing care to young, old, and in between whether simple or complicated.
The enjoyment of serving others is at the core of what makes Dr. Don Ratliff tick. Dr. Ratliff volunteers at the local free dental clinic and travels with his church to provide care to the needy outside the country.

Dr. Ratliff has received further education through the Pankey Institute, Dawson Academy, Zimmer Implant Institute, Nobel Implant Institute, CEREC, and SOLEA Dental Laser programs.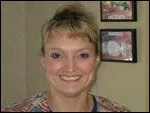 Jeania (Dental Hygienist)
I enjoy having the ability to help patients establish good dental health. I love having good relationships with my patients and look forward to their visits. I go to the gym and enjoy being healthy. I love to travel, read and quilt. I have a wonderful husband and together we share 6 grand children. I am "granny" to an amazing granddaughter.
-Degree in Dental Hygiene from ETSU
-registered Dental Hygienist, 16 years, Kingsport
Amy (Registered Dental Assistant/Administrative Coordinator)
Hello, my name is Amy. I have been in the dental field since 1998. I started with Dr. Ratliff in 2000 and have been with his practice since then, other than the three and half years I lived in Murfreesboro. I am a registered dental assistant and you will see me working in many areas of the office, but my most recent role is front office administrator.
I have been married to my high school sweetheart, Derick, for twenty-five years. We have one son, Isaac, that will be leaving for college soon. We have one precious dog, Luke. We are members of Calvary Church in Boones Creek.
I enjoy spending time with my family, reading and traveling. My son plays baseball and will continue to play in college, so we spend a great deal of our time on the baseball field and I cherish every day we have there.
I am privileged to work in an environment that values their patient's needs. I enjoy the relationship I have with my patients, and look forward to meeting new ones.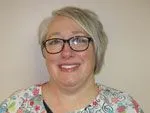 Rita (Dental Assistant)
I am a Registered Dental Assistant through the state of Tennessee. I started working as an assistant in 1985. I am also certified for Coronal Polishing and Nitrous Oxide monitoring. I have been employed at Sunset Dental since May of 2005. I grew up in Erwin, Tennessee. My husband and I now live in Fall Branch, TN where we enjoy gardening and spending time with our grandchildren & animals. I want to be the best wife, mother, and grandmother that I can be. I enjoy helping our patients, and will continue striving to meet their needs with the best of my abilities.
Mia (Administrative Coordinator)
I was born and raised in Northeast Tennessee where I still reside. I graduated from ETSU as a dental hygienist, practiced for 5 years, then "retired" as a hygienist to raise my children as a stay-at-home mom. Now that my children are grown up, I have returned to the dental world as an Administrative Coordinator, and have worked at Sunset Dental for going on 2 years now.
My son, Dylan, is a computer science major while my daughter, Kinley, is a business major. I have an adorable mini-Goldendoodle named Jasper, and a black cat named Jazzy.

My family is very close and we spend a lot of time together - especially grilling out, watching movies, and spending time in the Smoky Mountains or at the beach. I also spend a lot of time doing the same things with friends. My daughter, Kinley, is a competitive cheerleader, and I enjoy travelling around the region with her for competitions. I enjoy being outdoors as much as possible. I love to travel, and do so as often as I can!